History
HISTORY
The gravel pit from which the company developed was located in the Scanian town of Finja.
This year Finja is celebrating its 60th birthday, and it has been an exciting journey, to say the least. It all began in 1957, when the enthusiast Kaj Andersson dedicated himself to helping farmers in Göingebygden to connect their farms to the electricity supply. Being an entrepreneur, he also began to sell refrigerators and stoves to those who now had access to electricity in their homes, and at one point the payment consisted of a gravel pit, rather than money.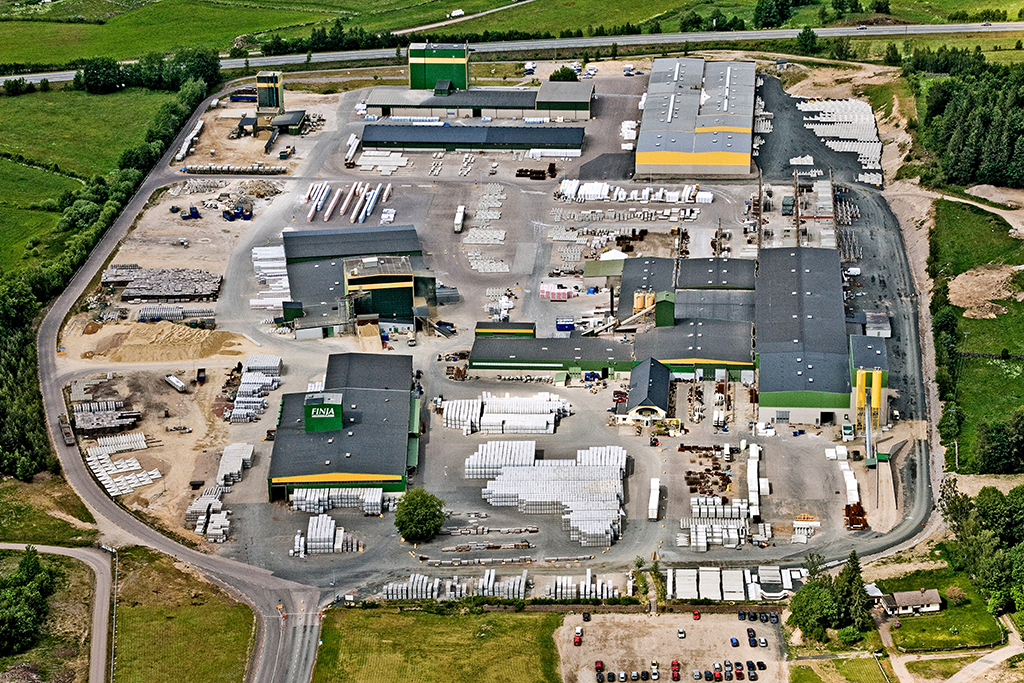 The gravel pit laid the foundation for the Finja success story, through which Kaj contributed to constructing the national building infrastructure that supported the Swedish welfare state, first through the use of concrete blocks and then with light clinker, mortar and prefabricated systems.
In 1978, the company suffered a disastrous fire, which resulted in Kaj's decision to take out a loan for the first time and rebuild the factory, this time with Europe's most modern mechanical facilities.
Kaj's daughter, Gull-Britt, began working in the business at the age of eleven. Her first job was to deliver invoices on her bicycle to customers, who often lived nearby. After studying economics, she began work as Financial Controller at Finja and in the mid-1980s she became responsible for a newly acquired company, which gave her the taste for more and resulted in 1989 in her taking over as CEO.
Under Gull-Britt's leadership, with a strong driving force and a big helping of optimism, Finja has continued its growth over the years. This has occurred through new products, increased refining, modernisation of production facilities and acquisitions in core areas.
The farmer who paid for his white goods with a gravel pit could never have foreseen that this would be the start for a successful company which 60 years later would have turnover targets of around two billion Swedish crowns and have around 800 employees.